---

Crystals of Ferrocolumbite from Spargoville, Western Australia, Australian Mineralogist, Vol. 6, B.England, 1992.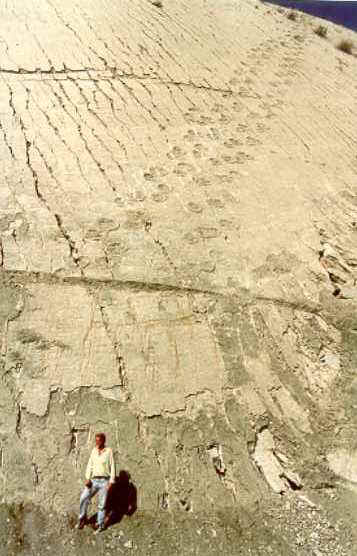 While searching for minerals near Sucre, Bolivia we explored an area where scientists discovered the world's largest group of dinosaur footprints.

Footprints up to 3 feet long have been found in the area. They include prints from several dinosaur species, making it one of the rarest finds in the world.
ÓNew Find Minerals, 2003